The Barn Theatre, Southwick Community Centre
May 13, 14, 15, 16 & 17 1969
You Never Can Tell
by Bernard Shaw
Directed by
George Baker
---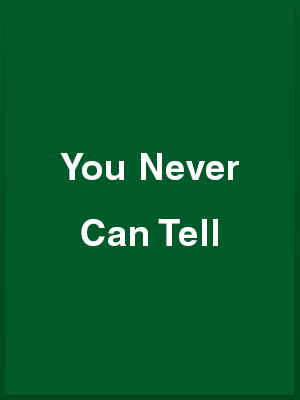 Cast
David Curtis – Valentine
Juliet Robyns – Dolly
Anthony Deasey – Phil
Coral Guildford – Parlourmaid
Frances Moulton – Mrs. Clandon
Margaret Ockenden – Gloria
Brian Moulton – Mr. Crampton
Jack Bingham – Mr. M'Comas
Ralph Dawes – William
Terry Mase – Young waiter
Roy Davidson – Mr. Bohun
Production Crew
Set Designed – Mike Harrington
Set Construction – Mike Harrington
Set Construction – Barrie Bowen
Stage Manager – Barrie Bowen
Stage Lighting – Frank Hurrell
Effects – Terry Mase
Effects – Frank Hurrell
Properties – Frances Thorne
Properties – Christina Lemsal
Wardrobe – Morfydd Bowen
Costume Hire – Le Roy of Brighton
Front of House Manager – George Porter
Programme Note: You Never Can Tell
"We extend a warm welcome to George Baker of the Southwick Players as producer of You Never Can Tell. In the pat George has produced Agatha Christie's The Hollow and David Turner's Semi-Detached for the Wick Theatre Company. He will soon be working on Carmen to be presented by the Southwick Operatic Society at the end of October/beginning of November.
GB wrote: "Shaw's prefaces to his plays were sometimes longer than the plays themselves, but You Never Can Tell is an exception. He only says, in typical Shavian conceit, that this "was an attempt to comply with many requests for a play in which the much paragraphed 'brilliancy' of Arms and the Man should be tempered by some requirements of managers in search of fashionable comedies for West End Theatres. I had no difficulty in complying, as I have always cast my plays in the ordinary practical comedy form in use at all the theatres; and far from taking an unsympathetic view of the popular preferences for fun, fashionable dresses, a little light music, and even an exhibition of eating and drinking by people with an expensive air, attended by an if – possible – comic waiter, I was more than willing to shew that the drama can humanize these things as easily as they, in the wrong hands, can de-humanize the drama"!!
This was a play he is quoted as "having tossed off in my spare moments" but is nevertheless excellently written and entertaining and likely as long as his other plays.
Here then, is a comedy of fashionable manners in 1896 as the Wick Theatre Company's previous comedy The School for Scandal in this season of comedies was on of the fashionable manners of 1777."