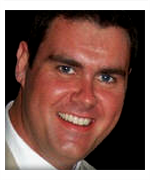 Ken Dorey
Born: 00 . 00 . 0000
First Appearance: April 1995
Shoreham Herald – April 6 2012 – Letters
After leaving King's Manor in 1994, Ken went to study theatre and American studies at the University of Wolverhampton.
After graduating with his bachelor's degree, he went to start a career in the USA.
Ken decided to go back to University in 2009 to study psychology, and graduated in 2011 with a 3.80 GPA, from the University of Phoenix, in Arizona.
Ken's wife Lynn, gave birth to their first baby, Jack, on February 18, 2012
---
04/1995 – Romeo and Juliet – Tybalt, Officer, Member of the Watch
06/1995 – Outside Edge – Alex
---