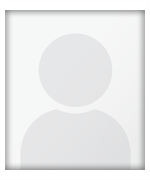 Peter Carpenter
Born: 10 . 06 . 1938
First Appearance: January 1954
Curtain Call: 05 . 03 . 2022
---
01/1954 – Summer in December – M Anatole
02/1955 – Madam Tic Tac – Det. Sgt. Harris
---
Ray Hopper paid this tribute in Wick's Newsletter, April 2022:
We were sorry to hear of the death of Peter earlier this month, after a long illness.
Peter was Wick "royalty", in that his connection with us was mainly familial. He was the younger brother of founder member Betty Carpenter, for many years our Secretary and then President, and of course brother-in-law to immediate Past President Ralph Dawes, and uncle to active member, Amanda and our sometime drummer, Jonathan.
He ventured on the stage just twice. Firstly whilst a 15 year old schoolboy in our 1954 production of Summer in December, in which he played the minor role of M. Anatole, a mad Frenchman I believe. This was famously directed by the professional actor Clifton James, best known as Monty's double, both during the war and in the subsequent film.
He also appeared as Det. Sgt. Harris in our 1955 production of Madam Tic Tac, a thriller about a criminal gang led by a deaf/dumb woman who communicated via the tic tac sign language. His notices weren't great, and he obviously decided that the stage wasn't for him. He remained a great supporter of Wick however, even after moving to the North of England, frequently coming down to catch one of our productions or to attend family occasions, which were often "Wick heavy".
Peter, your many Wick friends will miss you.
---