The Barn Theatre, Southwick Community Centre.
October 12, 13 & 14, 1961.
---
Figure of Fun
by André Roussin  (adapted by Arthur Macrae)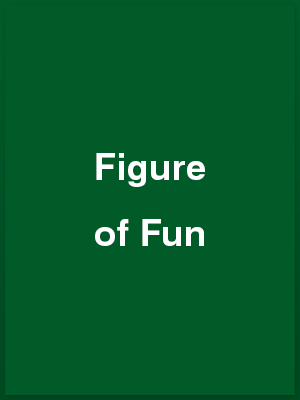 Directed by
Raymond Hopper
Cast
Adrian Hedges – Freddie
Nicholas Sweet – Jacques Lambert
Clodagh O'Farrell – Regine
Ross Workman – Edgar
Betty Elliott – Aunt Louise
Sheelagh O'Farrell – Anne-Marie
Valerie Collard – Muriel [the maid]
Ralph Dawes – Police Constable Fox
Barrie Bowen – Eddie [the Stage Director]
Jean Porter – Jeanne Tracey
Production Crew
Stage Manager – Barrie Bowen
Stage Director – Barrie Bowen
ASM – Mary Chinchen
Lighting – Frank Hurrell
Sound Effects – Graham Snow
Wardrobe – Betty Dawes
Stage Staff – Mary Gedge
Stage Staff – Maureen Hammonds
Stage Staff – Beverley Sturmey
Stage Staff – Michael Davy
Set Design – Barrie Bowen
Front of House – Brian Moulton
Programme Note: Figure of Fun
RH: wrote, "Figure of Fun had a good run at the Aldwych Theatre a few years ago, with John Mills playing the lead, and a supporting cast including such distinguished names as Brenda Bruce, Peter Bull, Joyce Heron, Natasha Perry and Arthur Macrae. The play itself is rather unusual, and I hope you will find the ideas that it contains thoroughly entertaining. More than that I don't want to say for fear of spoiling the plot for you.
In the cast you will meet several of your old favourites, and one new comer, Valerie Collard, who had a great success in our Youth Festival winning play, A Resounding Tinkle, when I also had the pleasure of producing her.
Finally, you who have followed our productions of the last few seasons will be sorry to hear that it will probably be Adrian Hedge's last appearance for us, as he will shortly be leaving our district. Over the past six years he has played many and varied parts with great distinction and to the best of his considerable ability. We wish him good fortune, and hope for his return to the friendly ties of the Young Wick Players in the near future.
---