Production : The 39 Steps
Reference : 2471403
Auditions: Pages 1 – 2
Publicity : Articles 1 – 4
Rehearsal : Pages 0
Set Design : Pages 0
Programme : Pages 1 – 4
Reviews : Articles 1 – 3
---
Auditions
---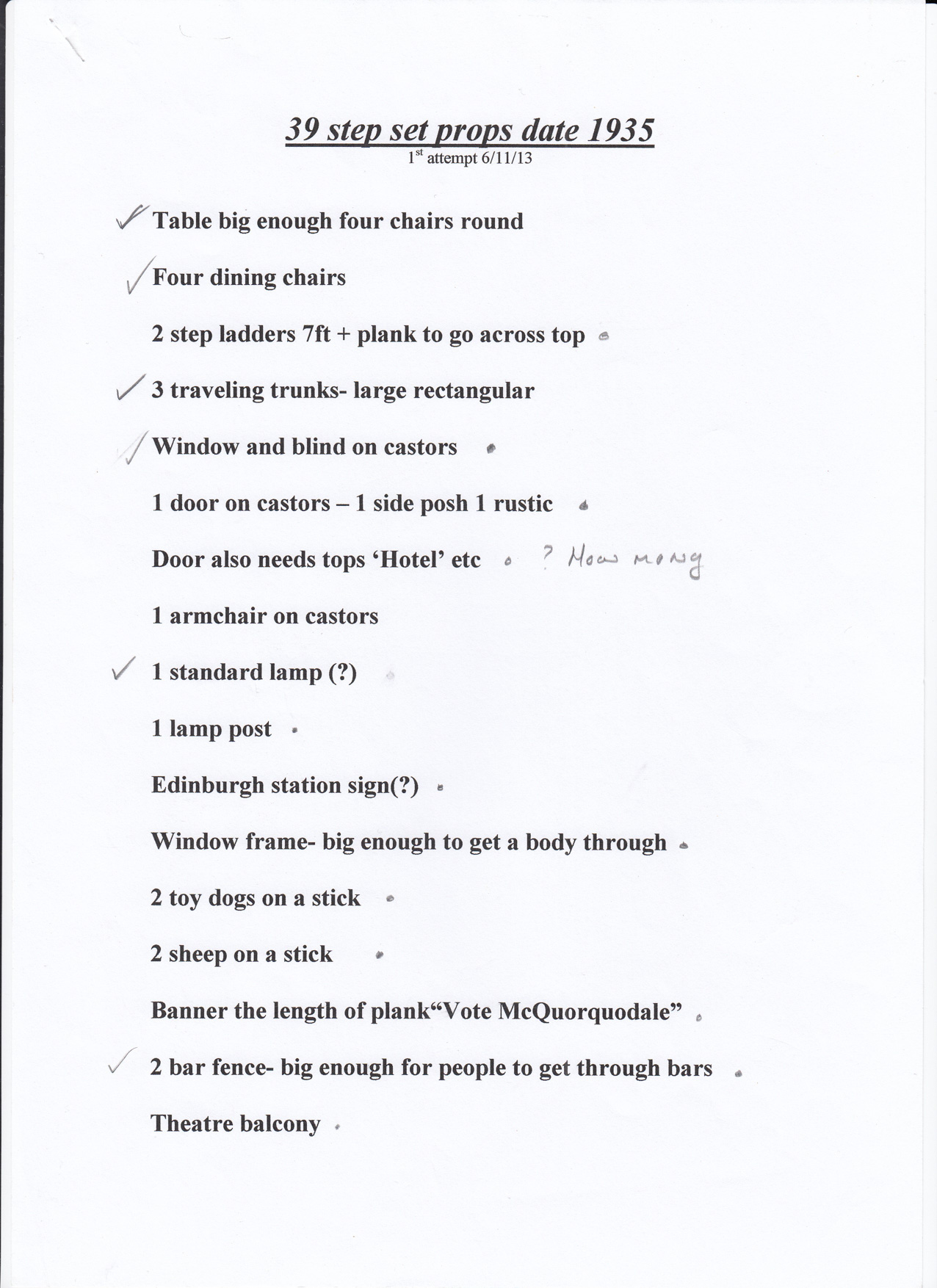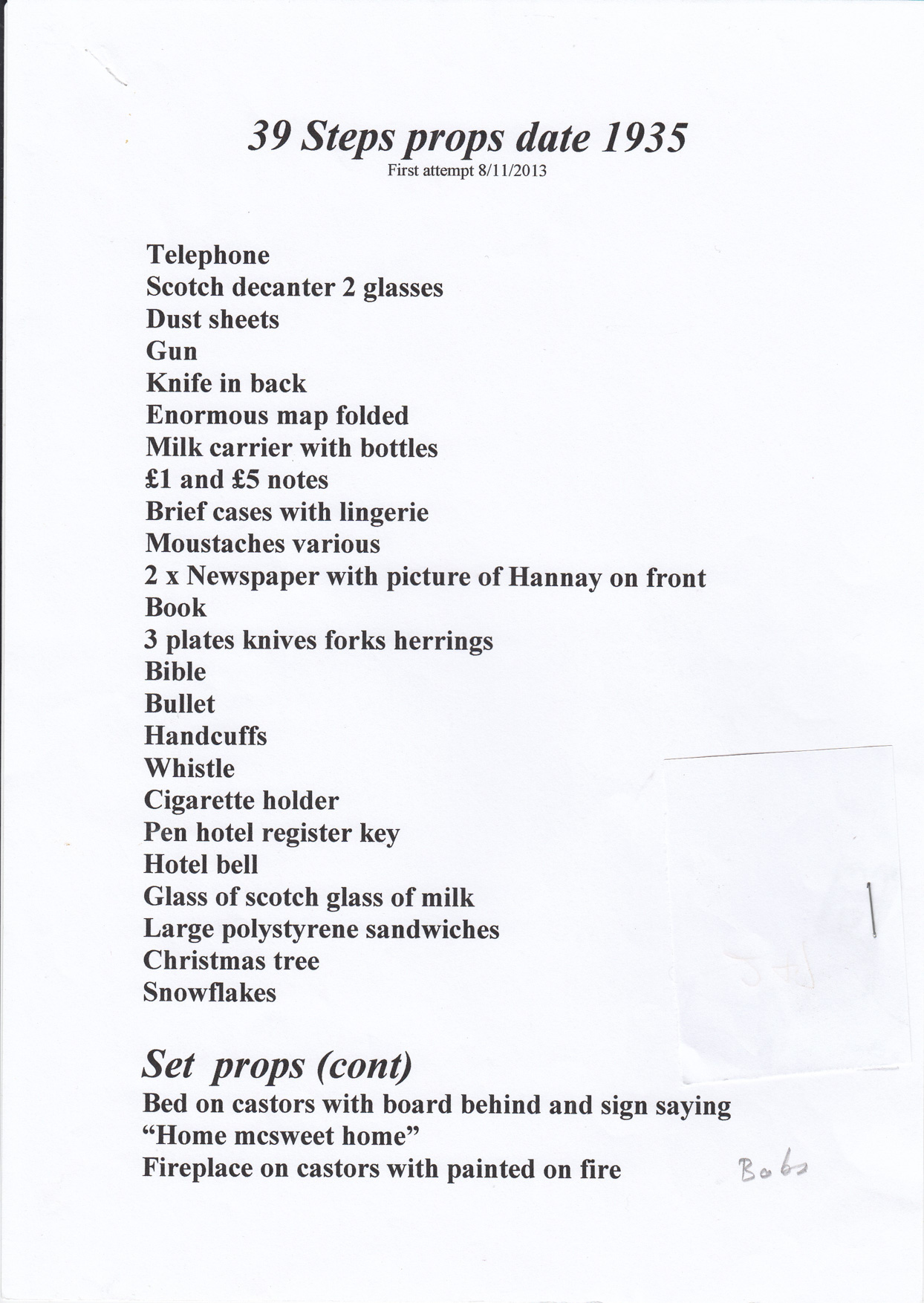 ---
Publicity
---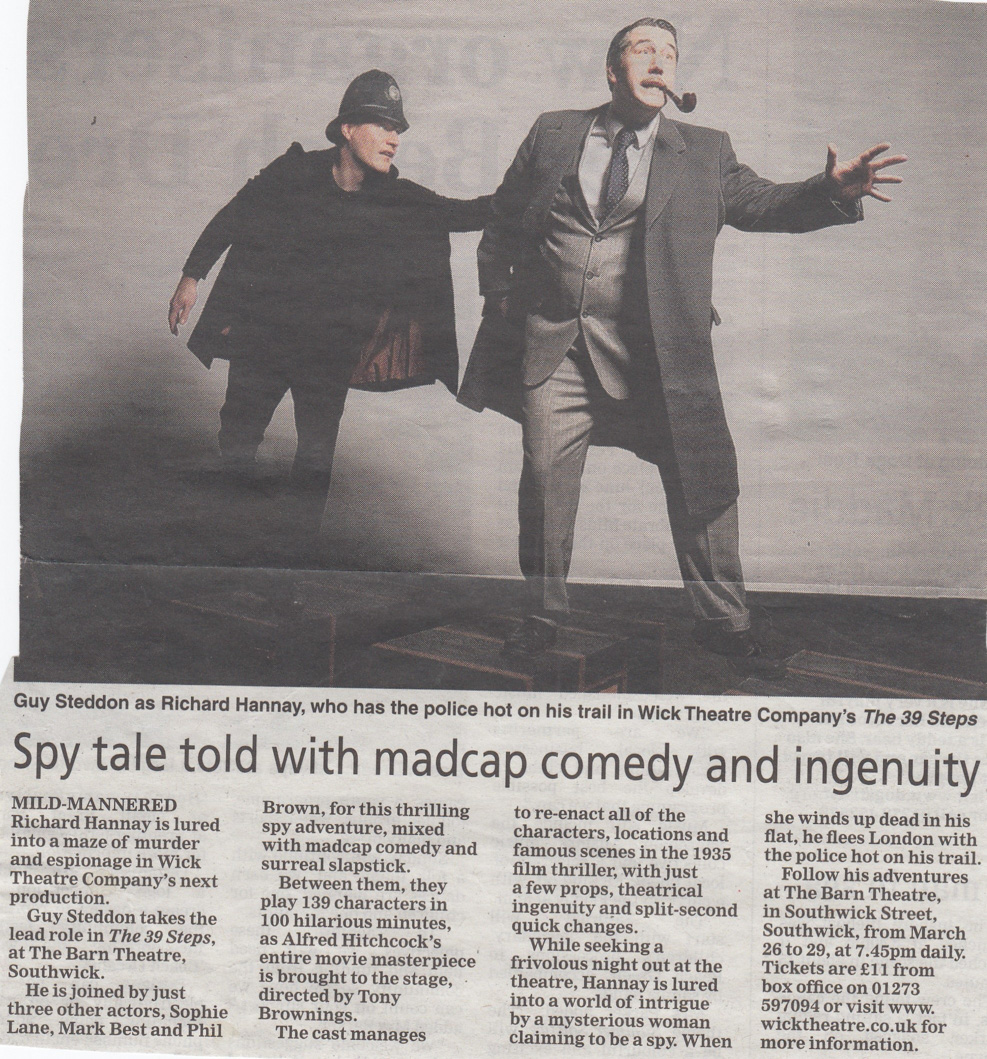 The approved version above when the orignal below received the following from Samuael French Ltd. January 30 2014
"Hello,
While looking on Facebook we noticed that The Wick Theatre Company have used the cover image from our edition of The 39 Steps as their poster/event cover picture etc.
We have been expressly told that no one is allowed to use this picture for any productions of the show – excluding the West End production of course.
Please could you/someone let me know as soon as possible whether the group have obtained permission from the producers to use this image. If this has not happened then I'm afraid all artwork etc will have to be changed as it is an infringement of copyright.
I look forward to hearing back from someone about this as soon as possible."