The Barn Theatre, Southwick Community Centre.
December 7, 10, 11, 12, 13 & 14, 1974.
---
The Lark
by Jean Anouilh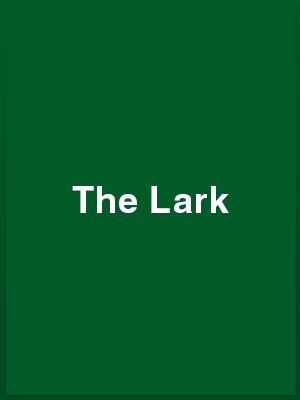 Directed by
Anna Welsh
Cast
Barrie Bowen – Beauchamp, Earl of Warwick
Roger Stott – Cauchon, Bishop of Beauvais
Monica Joyce – Joan
Ralph Dawes – Her Father
Betty Dawes – Her Mother
Paul Thompson – Her Brother
George Porter – The Promoter
Douglas Tucker – The Inquisitor
Peter Joyce – Brother Ladvenu
Alan Upton – Robert de Beaudricourt
Ralph Warman – Boudousse, a guard
Ann Baker – Agnes Sorel
Sheila Deasey – The Young Queen
Neil McKellar – Charles, The Dauphin
Ulla Sharman – Queen Yolande
Bill Mack – Archbishop of Rheims
Peter Murrell – M. De La Tremouille
Laura Martin – Page to the Dauphin
Jack Bingham – Captain La Hire
Alan Upton – The Hangman
Paul Vrettos – An English Soldier
Peter Harrison – A Monk
Production Crew
Producer – Bill Mack
Stage Manager – Paul Vrettos
Assistant Stage Manager – Ethel Barrs
Assistant Stage Manager – Frances Thorne
Assistant Stage Manager – Ralph Warman
Assistant Stage Manager – Peter Harrison
Set Design – Sue Chaplin [based on a design by Jean-Denis Malcles]
Set Construction – Paul Vrettos
Costumes – Diana Parrish
Lighting Plot – Frank Hurrell
Sound – Roger Stott
Sound – Andrew Theaker
Properties – Margaret Davy
Programme Note #1: The Lark
AW wrote: "Jean Anouilh has written The Lark on his recurring theme of the persecution of the innocent.
In this production I have taken 'the innocent' as the artist in society – suffering, under the weight of his talent, manipulation, misunderstanding, and even hatred from the different groups in which he finds himself, albeit receiving sympathy, help and encouragement in like measure. The author has presented his argument in the wrapping of a charming comedy."
Programme Note #2: The Lark
"In recent years we have established a strong and successful tradition for plays set in the medieval/renaissance period: our productions of A Man for All Seasons, Beckett, and A Lion in Winter are still frequently referred to, by cast and audience alike. We are confident that The Lark will do full justice to this tradition.
Anna Welsh has not directed before but she brings to the task her years of experience as a professional actress. Sadly, this will probably be the last part that Ann Baker plays for us as she plans to go to live in Athens early next year. We have also lost Tony Morrison, one of our most dedicated back stage members; Tony is now working in North Africa.
The Secretary Bird will probably have been cast by the time this production opens and this delightful comedy should do something to cheer up what could be a rather dismal February! "
---