The Barn Theatre, Southwick Community Centre.
May 12, 13, 14, 15 & 16, 1970.
---
Hotel Paradiso
by Georges Feydeau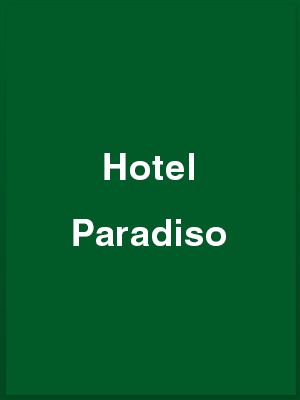 Directed by
Nikki Le Roy
Cast
Ralph Dawes – Boniface
Valerie Bingham – Angelique
Jean Porter – Marcelle
Douglas Tucker – Cot
Anthony Deasey – Maxime
Betty Dawes – Victoire
Brian Moulton – Martin
Tom O'Donovan – 1st Porter
Ian Horton-Stephens – 2nd Porter
Stephen Moulton – A Porter
Barbara Moulton – Violette
Rosalind Tripp – Margueritte
Angela Mehr – Parquerette
Julie Morgan – Pervenche
David Creedon – Anniello
Neil Shepherd – Georges
Bess Blagden – A Lady
Nikki Le Roy – A Duke
Michael Padley – Tabu
Tom Atkinson – Police Inspector Bouchard
Michael Radcliffe – Policeman
Norman Hutchins – Policeman
Production Crew
Stage Manager – Brian Moulton
Assistant Stage Manager – Stephen Moulton
Assistant Stage Manager – Sue Brown
Wardrobe – Carol Brand
Sound Effects – Terry Mase
Properties – Margaret Davy
Properties – Barbara Moulton
Production Secretary – Frances Moulton
Lighting – Frank Hurrell
Designer – Tony Morrison
Designer – Ralph Dawes
Publicity Designer – Gordon Kelsey
Programme Note #1: Hotel Paradiso
Programme note: "The farces of Feydeau are as implacable and forthright in intention as a child with a peashooter. They concern the comic horrors that beset ordinary men and women in their determined pursuit of their follies and foibles.
The comic horrors of this farce shook London in a storm of hilarious laughter, and when ' the curtain came down for the last time, the whole, huge, crowded house broke in a frenzied excitement. There were cheers, there were shouts, there was jubilation and triumph. 'So Harold Hobson in the Sunday Times described the scene.
In The Times, the Dramatic Critic, revealing some of the details of the plot gave a strong indication of the kind of comic horrors that beset the characters in Hotel Paradiso. 'The central situation is a disreputable Paris hotel where all but one of the first act's characters meet. The down-trodden husband is offering consolation to the dissatisfied wife of his best friend. His friend has been sent by the sanitary authorities to investigate ghostly noises in the haunted room suggestive of a defective water tank. A country innocent, an acquaintance of both families, is trying to find cheap accommodation for a large family of daughters. A studious youth whose subject is Spinoza on Passion, arrives with the parlour maid, who shares his interest in the subject. The number of rooms and doors are barely equal to the strain of the complications that follow.'
Altogether it is an hilarious farce, fun to read and funnier to act."
---