The Barn Theatre, Southwick Community Centre.
July 8, 9, 10, 11 & 12, 1969.
---
Boeing – Boeing
by Marc Camoletti  (translated by Beverley Cross)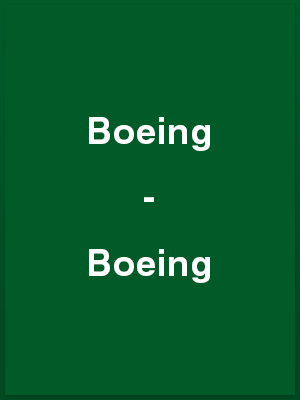 Directed by
Angela Bolton
Cast
Barrie Bowen – Bernard
Wendy Rogers – Janet
Audrey Baldwin – Bertha
Neil Shepherd – Robert
Sally Bishop – Jaqueline
Margaret Ockenden – Judith
Production Crew
Set Design – George Laye
Set Construction – George Laye
Stage Manager – Christina Lemsal
Properties – Frances Thorne
Properties – Margaret Perrett
Decor – Audrey Laye
Decor – Bess Blagden
Wardrobe – Morfydd Bowen
Wardrobe – Carol Brand
Effects – Paul Carpenter
Lighting – Frank Hurrell
Display Photographs – Brian Moulton
Front of House Manager – George Porter
Programme Note: Boeing – Boeing
The programme announced: "Boeing-Boeing is the final production of the Wick Theatre Company's Season of comedy. We hope you enjoyed the plays and look forward to your continued support.
Our next season is our twenty-first. We hope to meet all our old friends and make new ones in celebrating the company's coming of age. "
* But .. Unfortunately a hold up with the scenery meant that Tuesday's first night had to be cancelled.
---