The Barn Theatre, Southwick Community Centre.
May 9, 10 & 11, 1963.
---
Mr. Bolfry
by James Bridie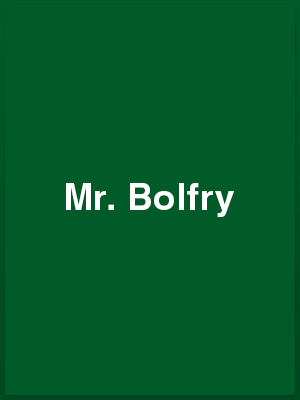 Directed by
Bess Blagden
Cast
Raymond Hopper – Cohen
Barrie Bowen – Cully
Sally Goldsmith – Jean
Fay Sturt – Morag
Ralph Dawes – Mr. McCrimmon
Clodagh O'Farrell – Mrs. McCrimmon
Ian Elliott – Mr. Bolfry
Production Crew
Stage Manager – John Perrett
ASM – Elizabeth Courtney-King
ASM – Mary Chinchen
Lighting – Frank Hurrell
Wardrobe – Morfydd Bowen
Properties – Margaret Perrett
Effects – Graham Snow
Setting Design – John Perrett
Setting Construction – John Perrett
Front of House Manager – George Penney
Programme Note: Mr. Bolfry
BB wrote "For our last production this season I had hoped to have produced The Queen and the Rebels, but I found through unforeseen circumstances I was unable to do so. Mrs. Penney suggested Mr. Bolfry and after I had read it, I liked it so much that I decided to do it. It has its pitfalls, and I hope that nobody will be upset.
Please remember that Bridie is putting a point of view – whether you agree with it or not. To quote James Agate "It is an adult play. Is the talk good? We have all thought so in our time. In any case it is good enough to make the amateur philosopher inside each one of us want to answer back."
For those of us who are not philosophers I hope, with the most willing co-operation of the backstage staff to provide enough alarums and excursions to keep you interested, and I hope that you will not have occasion to say with Conk; '..I'm bored bloody stiff.'"
---