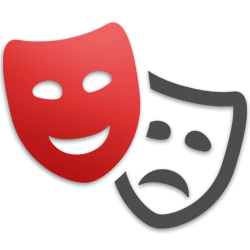 The Wick Theatre Company's electronic archive is a record of its productions,  the cast and crew,  related press publicity and reviews (and more besides).
Link to current archive page – www.wicktheatrearchive.co.uk
–  Feb 2017,  we redesigned our website and began the process of transferring the current archive to this new site, it might take a while, so bear with us…
---
WICK THEATRE COMPANY – A Brief History
We performed our first production on,  April 15th 1950,  at the Red Triangle Club,  in the Twitten – Southwick.
We were "The Unity Players".
With the opening of the Barn Theatre in the same year and our becoming a resident company,  we changed our name to "The Young Wick Players".
In the winter of 1962,  recognising that our membership had outgrown 'Young' we presented our first production as the "Wick Theatre Company".
The archive honours the achievements of many dedicated to the arts whose work has been seen by thousands over the years.
---