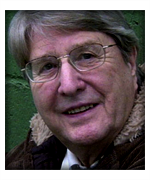 Roy Goodall
Born: 18 . 11 . 1928
First Appearance: January 1963
Curtain Call: 24 . 04 . 2012
---
Sadly Roy, who was inspirational to so many, passed away last night.
Lesser mortals would have needed two lifetimes to accomplish all that he did.
He created a generation of fencers and fencing coaches, whilst outside fencing he published "Words & Music", taught at drama school and was a founder member of, The Society of British Fight Directors.
Retirement was not a word that he understood and he involved himself in community matters, was Mayor of Telscombe and fought to protect the historic rights of his community.
Roy seemed inexhaustible and served for many years on the board of the British Academy of Fencing and was editor of Fencing Master and later Academy News.
Posted on www.fencingforum.com April 2012
---
04/1995 – Romeo and Juliet – Fight Direction
10/1995 – Les Liaisons Dangereuses – Fight Arrangement
09/2000 – Macbeth – Fight Arrangement
---