The Barn Theatre, Southwick Community Centre.
September 26, 27, 28, 29 & 30, 1978.
---
Butterflies Are Free
by Leonard Gershe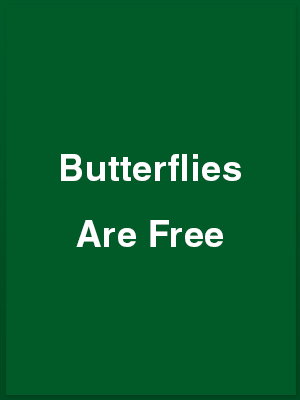 Directed by
Brian Moulton
Cast
Peter Joyce – Don Baker
Jeanette Goode – Jill Tanner
Frances Moulton – Mrs. Baker
Barrie Bowen – Ralph Austin
Production Crew
Stage Manager – Frances Thorne
Assistant – Margaret Davy
Assistant – Susan Whittaker
Assistant – Jane Corbett
Lighting – Andrew Theaker
Set Design – Brian Moulton
Set Construction – Brian Moulton
Set Construction – Peter Joyce
Front of House – John King
Box Office – Sandie Joyce
Production Secretary – Peter Joyce
Musical Advisor – Patrick Johnson
Programme Note #1: Butterflies Are Free
BM wrote: "Very few playwrights have the gift of combining comedy and pathos in a package that is neither sickly sentimental nor predictable. I am sure you will agree with me that Leonard Gershe is one.
I fell in love with this play on sight and looked forward to the time when I could direct it for Wick. The time is now and I hope we do it justice."
Programme Note #2: Butterflies Are Free
Peter Joyce is taking his first major part as Don. Peter was a member of the young Wick in the mid sixties before leaving the area. He returned in 1974 and has had a number of small parts in such productions as Othello, Man for All Seasons, and The Odd Couple. His last appearance was in the One Act Play Death and Nellie Miller.
Jeanette Goode has been with Wick for two years and has had parts in The Barretts and How the Other Half Loves.
Barrie Bowen is a long-standing member of Wick joining in 1963.
Frances Moulton is also a back-bone member. Both have appeared in numerous plays. Frances will be remembered for her part in The Barretts, she recently directed Wick's Christmas play Rainbow. Barrie was in Rainbow and played a major part in The Secretary Bird.
---