The Barn Theatre, Southwick Community Centre.
September 26, 27, 28, 29 & 30, 1972.
---
The Wrong Side of the Park
by John Mortimer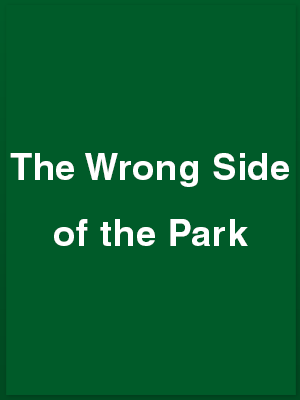 Directed by
George Porter
Cast
Margaret Ockenden – Elaine Lee
Roger Job – Miller
Valerie Burt – Barbara [Elaine's Sister]
Bill Mack – Mr. Lee [Henry's Father]
David Creedon – Henry Lee [Elaine's Husband]
Mary Payne – Mrs. Lee [Henry's Mother]
Production Crew
Technical Director – George Laye
Design and Construction – George Porter
Design and Construction – George Laye
Design and Construction – Barrie Bowen
Production Secretary – Valerie Bingham
Wardrobe – Carol Brand
Properties – Margaret Davy
Effects, Lighting Design – Frank Hurrell
Effects, Lighting Design – Bob Baker
Effects, Lighting Design – Tom Bannister
Assistant Stage Managers – Anita Job
Assistant Stage Managers – Ethel Barrs
Front of House Manager – Paul Carpenter [webed noted "tea served during the interval cost 4p"]
Stills – John Elliott
Programme Note #1: The Wrong Side of the Park
GP wrote "John Mortimer's use of words is a constant delight. The dialogue in Dock Brief, Lunch Hour, Mill Hill, and other London plays which have appeared on TV recently, sparkles and stimulates with its truth and variety. I have long admired The Wrong Side of the Park, his first full length play, and welcome this opportunity of presenting it at the Barn Theatre.
Both Margaret Leighton and Brenda Bruce have given star performances in the part of Elaine Lee and I think you will find our Margaret equal to the challenge and with Valerie, Mary, David, Bill and Roger will bring out the beauty, comedy and pathos of this very human story of a family coping with a changing environment on the wrong side of the park in N.W.6."
Programme Note #2: The Wrong Side of the Park
"Last year our programme notes dealt with the history of the Wick Theatre Company from its early days. We did not complete the saga but that is how it should be with a strong society – the story goes on and the achievements, we hope, reach higher levels.
What is the state of Amateur drama today? Certainly, in Southwick it thrives with the Southwick Players, the Southwick Operatic and WICK keeping a steady supply of productions at the Barn Theatre. But just what is Box Office, and are we giving you what you want and, again, should we be doing so? Despite a wonderful season last year in which our audiences were larger than ever we sometimes feel that we are a little too conservative in a assessing what you, the public expect of us. We tend to put on rather more of those well-tried successes like Sailor Beware, The Heiress, and Pride and Prejudice and we're afraid of Virginia Woolf and Aunt Edith has been waiting for Godot for 20 years – not that she probably minds about that!
The point is, why do the great modern playwrights feature so infrequently in amateur theatre programmes? Harold Pinter, Hugh Leonard, David Storey, David Saunders and Peter Nichols are the mainstream of T.V. drama watched by the whole family. Peter Nichols The National Health and David Storey's Home are peaks in West End drama: what a good job Leonard and Saundres have made with the A.T.V. series Country Matters. And yet we fight shy of all this modern realism because we imagine that the public won't stand for it or at the worst won't come to see it.
Are we wrong about you? Is it this way – you would like to see a Pinter, a Barnes or a Beckett but you don't think amateurs can do it well enough to save you embarrassment? This may be half-way towards the truth. "It is not what you say, it's the way you say it". Our young dramatists are writing brilliantly about the current mood and human condition. To be acceptable sex and violence on the amateur stage must be presented superlatively well and with sincerity as a genuine attempt to hold the candle up to nature. Then it becomes acceptable.
If this assessment is true then it is up to us to keep on raising our standards so that the modern theatre gets a fair crack of the whip.
If you have strong feelings on this matter let us know. In the meantime we know you liked Salad Days and we shall continue to present comedy and romance as ever, with now and then something modern. In fact, John Mortimer's The Wrong Side of The Park is a beautifully constructed play in the modern idiom and we hope it will give a good start to the season and pave the way to future endeavour."
---