The Barn Theatre, Southwick Community Centre.
May 7, 8, 9, 10 & 11, 1968.
---
The Poker Session
by Hugh Leonard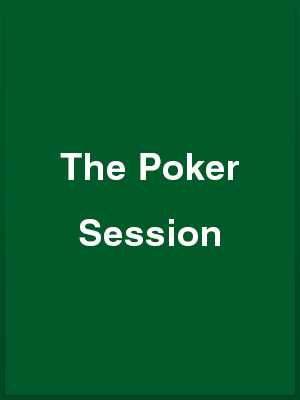 Directed by
George Porter
Cast
Ray Hopper – Billy
Eileen Silverthorne – Mrs. Beavis
Pat Dodsworth Moss – Irene
David Creedon – Kevin
Sue Brown – Fran
Patrick Johnson – Teddy
Production Crew
Stage Manager – Mike Harrington
Set Design – Vincent Joyce
Set Constructed – Barrie Bowen
Lighting Design – Frank Hurrell
Electrician – Tom Bannister
Electrician – Bob Baker
Wardrobe – Pamela Steventon
Costumier – Nikki Le Roy
Properties – Margaret Perrett
Sound Engineer – Frank Hurrell
Sound Engineer – Terry Mase
ASM – Jean Porter
Display Photographs – Ian Elliott
Front of House Manager – Barrie Bowen
Programme Note: The Poker Session
GP wrote: "The play is set in modern Dublin and is about 'What sent Billy mad'. The poker session of the title is the framework for a mental strip poker session in which each character in turn suffers from, what one might tem, indecent exposure when the events of the past are dredged up.
The play is about people and what makes them tick. At the end nothing remains the same except, perhaps, Teddy …."
---