The Barn Theatre, Southwick Community Centre.
March 14, 15, 16, 17 & 18, 1967.
---
Hay Fever
by Noël Coward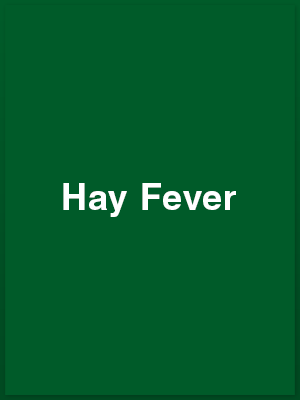 Directed by
Fabian E. de P. Worsfield
Cast
Jean Porter – Judith Bliss
David Goodger – David Bliss
Dale Wood – Sorel Bliss
Robert del Quiaro – Simon Bliss
Jillian Cheetham – Myra Arundel
David Creedon – Richard Greatham
Jackie Coryton – Amber Dobson
Raymond Hopper – Sandy Tyrell
Betty Dawes – Clara
Production Crew
Assistant Director – Angela Bolton
Set Designer – Vincent Joyce
Decor – Irene Sweet
Production Manager – Ian Leavey
Stage Manager – Geoffrey Nash
Electrician – Frank Hurrell
Sound Engineers – Frank Hurrell
Sound Engineers – Terry Mase
Wardrobe Mistress – Morfydd Bowen
Property Mistress – Margaret Perrett
Property Mistress – Frances Thorne
Costume Hire – Le Roy of Brighton
Front of House Manager – Barrie Bowen
Programme Note: Hay Fever
FW wrote: "This is only my second production in this delightful theatre, and again chose a comedy. I think I sensed that the company would be a delight to work with, and this has certainly been vindicated.
I must record a visitor's tribute to the research and general 'back-stage' arrangements which have been most professional, and to add to any 'Coward nostalgia', the scenery painting has been formalised as it was when the play was first produced.
This has been a really happy production and I hope we can share this enjoyment with you through our performance of this difficult but rewarding play."
---