The Barn Theatre, Southwick Community Centre.
February 4, 5 & 6, 1965.
---
The Queen and the Welshman
by Rosemary Anne Sisson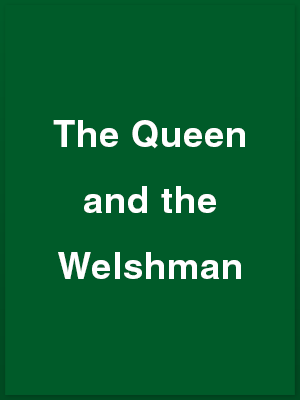 Directed by
Bess Blagden
Cast
Ray Hopper – Minstrel
Paul Carpenter – John
Fay Sturt – Margaret
Jean Porter – Queen Katherine
Ian Elliott – Sir Owen Tudor
Robert Del Quiaro – Rainault
Ralph Dawes – Villiers
Peter Elson – Hall
Peter Power – John, Duke of Bedford
John Perrett – Humphrey, Duke of Gloucester
David Goodger – Henry Beaufort
Ray Hopper – Gaoler
Production Crew
Stage Manager – Frances Thorne
Lighting – Frank Hurrell
Wardrobe – Morfydd Bowen
Properties – Margaret Perrett
Sound Effects – Dorothy Burnside
Musical Director – Pat Johnson
Fight Arrangement – R. C. H. Allen
Additional Costumes – Nicky Le Roy
Set Design – John Perrett
Set Execution – W. H. Blagden & Crew
Front of House Manager – Barrie Bowen
Programme Note: The Queen and the Welshman
BB wrote "Eight years before the action of the play begins, King Henry V died leaving his son Henry VI King at the age of eight months.
During the infancy of the new King, England and the lands held by her in France were ruled by Henry V's two younger brothers, John Duke of Bedford and Humphrey Duke of Gloucester. Also prominent in the councils of the realm was the brothers' uncle, Bishop Beaufort, later Cardinal of Winchester.
It is hoped rather than known that Katherine married Owen Tudor, no documentary evidence exists, and historians are cautious on the subject. It is known however, that they had four children, and that their eldest son Edmund married the heiress Margaret Beaufort, a direct descendant of Edward III. It was the son of this marriage, Katherine and Owen's grandson – who comes back into history in 1485 as the victorious Henry Vll, founder of the House of Tudor, at the end of the dynastic struggle known as the War of the Roses.
– – – – – – – – – – –
We hope that you will like the play, which is rather a change from what we usually do. It has certainly made me read more history than I have for years. I would like to thank Patrick Johnson, especially, for writing the music for the production, and Mr. R.A.C. Allen pf the Southwick Fencing Club for his arrangement of the fighting. Also, thanks to all the cast and stage staff and others of the Company who have helped with all the chores which a production like this entails."
---