The Barn Theatre, Southwick Community Centre.
September 24, 25 & 26, 1964.
---
Anna Christie
by Eugene O'Neill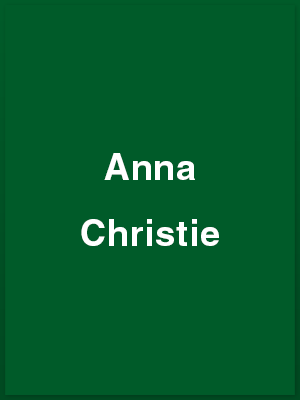 Directed by
George Porter
Cast
Norman Hutchins – Johnny the Priest
Colin Lydon – 1st Longshore Man
Jeff Waller – 2nd Longshore Man
Colin Guy – Postman
Ralph Dawes – Larry
Brian Moulton – Chris Christopherson
Betty Dawes – Martha Owen
Clodagh O'Farrell – Anna Christopherson
Terry Mase – Steamer's crew member
Paul Carpenter – Steamer's crew member
Colin Lydon – Steamer's crew member
Bob del Quiaro – Mat Burke
Jeff Waller – Johnson
Production Crew
Stage Manager – Ralph Dawes
ASM – Margaret Perrett
ASM – Pauline Dorman
ASM – Terry Mase
ASM – Jean Porter
Production Manager – John Perrett
Lighting – Frank Hurrell
Sound Effects – Dorothy Burnside
Wardrobe – Morfydd Bowen
Front of House Manager – Barrie Bowen
Programme Note: Anna Christie
GP wrote: "For nearly 25 years Eugene O'Neill dominated the American Theatre. His plays had weight and power. He was the giant of the new realist theatre at a time when our West End was still dallying with drawing room comedies. Today we have the Kitchen Sink, the Theatre of the Absurd, Sex and Cruelty in the language of the back street and the Public Bar: but even in this company O'Neiil's Anna Christie still has punch and a certain full-blooded period flavour which we have endeavoured to pass on to you in this Arena production.
The seating for play is largely experimental and perhaps, in some instances far from ideal. We have done our best to meet he requirements for safety, fire prevention and accessibility whilst still preserving visibility. If you find the Arena Stage interesting and satisfying as a means of presenting plays, do please let us know."
---