The Barn Theatre, Southwick Community Centre.
April 12, 13 & 14, 1962.
---
The Deep Blue Sea
by Terence Rattigan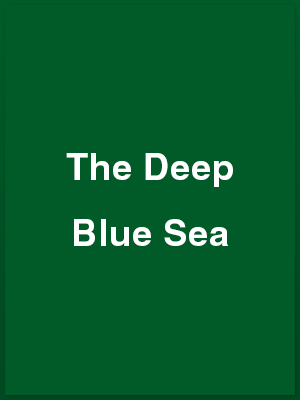 Directed by
George Porter
Cast
Helen Suter – Mrs. Elton
Raymond Hopper – Philip Welch
Elizabeth Courtney-King – Ann Welch
Jean Porter – Hester Collyer
Ian Barnett – Mr. Miller
John Perrett – Sir William Collyer
Barrie Bowen – Freddie Page
Ralph Dawes – Jackie Jackson
Production Crew
Stage Manager – Clodagh O'Farrell
ASM – Mary Chinchen
Lighting – Frank Hurrell
Sound Effects – Graham Snow
Wardrobe – Bess Blagden
Decor – Bess Blagden
Properties – Joan Corney
Properties – Margaret Perrett
Stage Staff – Michael Davy
Stage Staff – Maureen Hammonds
Stage Staff – Frances Thorne
Set Design & Construction – John Perrett
Set Design & Construction – Harry Chinchen
Set Design & Construction – Michael Davy
Front of House Manager – George Penney
Programme Note:
GP wrote: "One of the characters in this play says rather priggishly, that he is 'awfully interested' in the problem of Heather Collyer and Freddie Page because 'it throws a sort of light on human nature, really.'
I am interested in the play because Terrence Rattigan has given us, in Hester and Freddie, two beautifully drawn characters in a situation which recurs right down through history. It is the raw stuff of life, where an irrational love strips away all props of morality and ethics and becomes the sole reason for living ….. almost.
I hope in this presentation you will find something of real value, a moment or two of theatrical experience which will linger with you afterwards. That is what the cast and I aim towards. If we succeed in some measure, then we are helping to make the Amateur Theatre worthwhile and that is our constant endeavour."
---